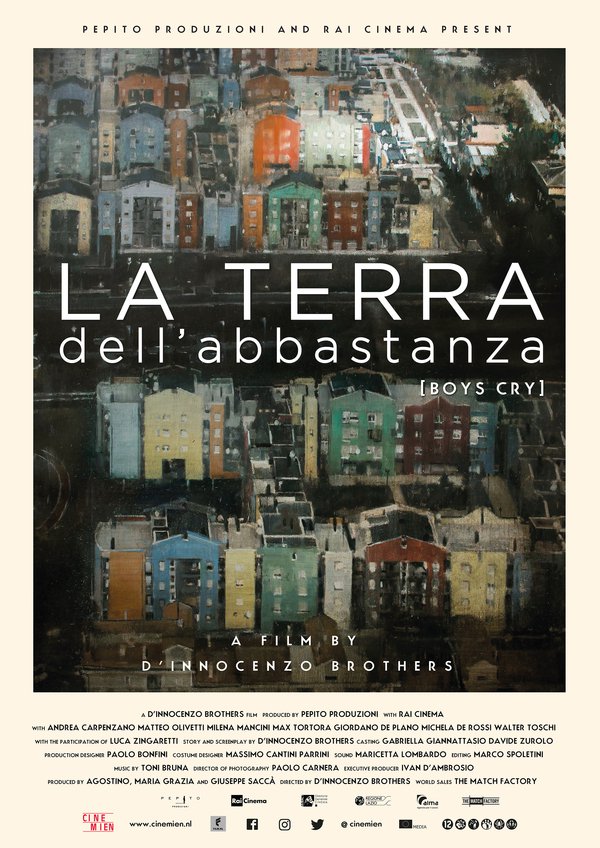 The Italian Embassy together with the "The Friends of Cinema Society" of the University of Nicosia is organising two screenings of the Italian film "La terra dell'abbastanza".
Where: CineStudio dell'Università di Nicosia
When: 15/11/19 at 21:00 and 17/11/19 at 20:00
Cost: free of charge
Mirko and Manolo have been friends since primary school. They live in a suburb of Rome where they attend hotel school, hoping to finish as soon as possible and become bartenders.
One night in the car, they run over a man and flee without helping him. After the initial feelings of guilt, the two friends discover that this tragic event can be an opportunity for both of them. The man they have killed, as revealed by Danilo, Manolo's father, was a pentito of the Pantanos clan, a minor criminal family of the area, and Mirko and Manolo earn the right to enter the clan, obtaining respect and money that they never had.