Language Courses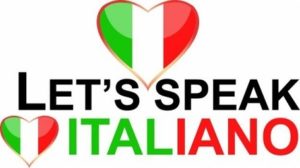 How about doing something new this autumn? Join ItalianCyprus in Limassol!
Learn much more than just Italian language in above all sociable and relaxed atmosphere!
Here's what we are offering at ItalianCyprus:
Italian language lessons for teenagers and students who preparing to study in Italy
Adults Italian language lessons ( either private or group lessons – in presence or online lessons)
Dolce Vita group ( conversational Italian lessons)
Business Italian language
Why you should study Italian language at ItalianCyprus:
Our focus is, above all, on practical language use
We are using the latest and different teaching techniques, therefore you will be never get bored, hence you will have bigger motivation
Most importantly at Italian Cyprus we meet your needs! Whether you are looking for group or individual lessons do not hesitate to contact us for more details.
You are not feeling like learning new language? Still you are big Italian lover- seems like we have something for you, too! Feel free to browse our site. You will certainly find many news, interesting stories, recipes and much more in Italian Events in Cyprus!
Feel free to participate in many of them and join Italian Cyprus!
 Contact ItalianCyprus for all info!