Children group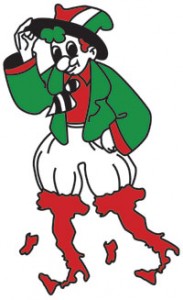 Let's open the door of Italian language and culture to all our young students through fun and games!
Due to the fact that language is best to be learned at early age, even the youngest one are welcome!
Did you know that some researchers say that second language acquisition skills peak at or before the age of 6 or 7?
Your child belongs to any of these groups, hence being part of our language group is certainly the right choice:
Students who are already attending any art, music, ballet, fashion school
Children who are having Italian as second language and therefore need an extra help for tests and exams
Graduated students who are getting ready for studying in Italy and therefore need to prepare for exam
Are you parents who is looking for quality after school activity, knowing that it will be helpful for you child future certainly language will help
For the reason that we use video, audio and other latest interactive teaching materials our lessons are never boring. Together we will discover rich history of "Bel paese"  and much more!
ItalianCyprus does many fun activities with kids:
Depending on interest of your child, lessons can be individual or in group.
We are working in small groups ( max 3 students); therefore every child will get attention and constant supervision and consequently the progress will be faster!
Duration of the lesson is 60 minutes.
 Contact ItalianCyprus for all info regarding your private Italian children lessons!