La dolce vita group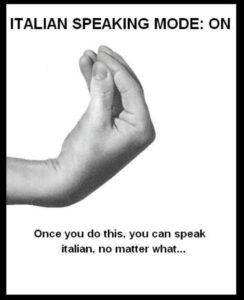 Do you travel often to Italy ?
Are you in love with Italian language, music and cinema? Do you adore Italian food, culture and design ?
Come and join ItalianCyprus and above all share your passion with us!
Here in ItalianCyprus we all have the same goal – to learn Italian language in a bit different way! Therefore join our small interactive group and do something different this year!
❓Here's what you'll learn in these entertaining and practical Italian language workshops:
First of all we will talk and learn about Italian language and culture
By covering everyday situations, you will get useful tips about Italian way of living
We will learn about their superb cuisine, music, cinema, fashion and design
We will pass quick Tourist crash Italian language course and all Must-see places in the major cities with many useful tips
Let's explore together  Wines of Italy ???
Learn how to order in a restaurant ??? as a result you will never eat again as a typical tourist once in Italy!
Words and phrases useful to cover Eating & Drinking vocabulary
???
We will learn about culture, history and regional differences of "Bel Paese".
Finally, let's make new friends and do that and much more in Italian!
Be first to know of any Italian events in Cyprus and visit them with us !
❓How is the workshop organised ?
Our groups are small, we are having 60 – 90 minutes lessons, with a short break for the surprise of the class
Our approach to learning language is interactive
We combine different material and most useful and interesting methods of learning foreign language. And finally to all that we are adding a lot of fun, laugh and games
Our aim is to speak Italian during the whole class – Due to the reason that our focus will be to prepare you for many different real life situations; once on holiday in Italy or with Italian friends.
Check my page and get more tips and ideas!
Al dente, calamari, cappuccino, grafitti, intermezzo, lasagna, madonna, piazza, pergola, soprano, tempo, villa… – You probably already know more Italian words than you think. Why not to learn them, therefore, properly?!
 Contact ItalianCyprus for all info!