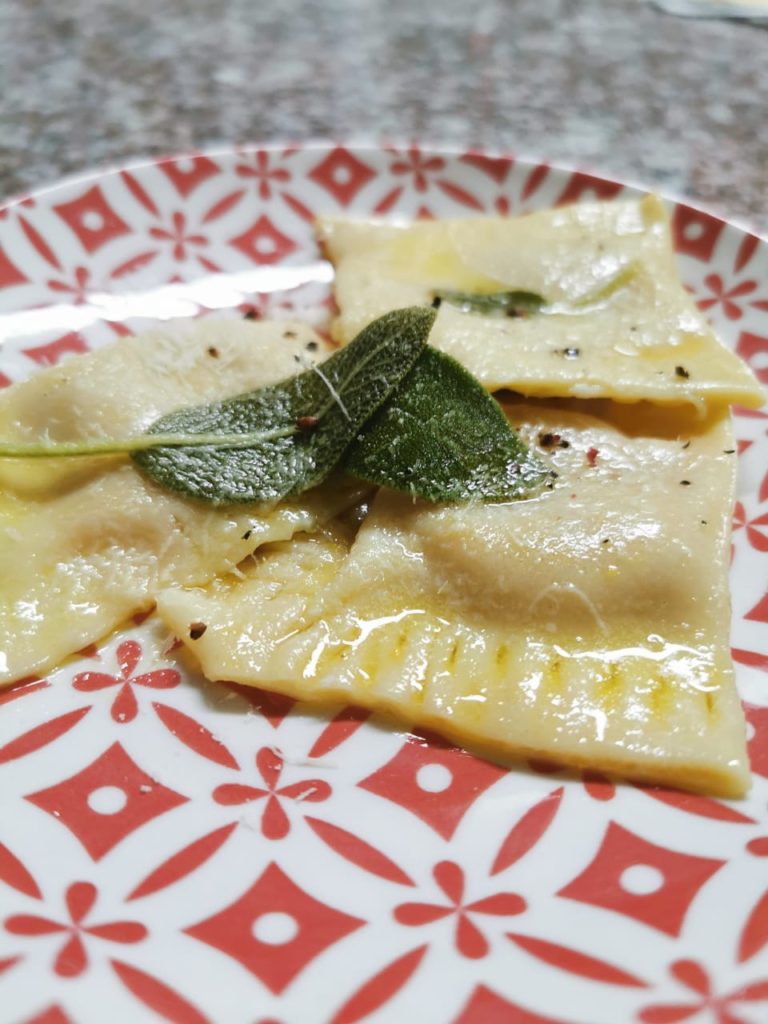 Tortelli di Zucca
🎃🎃🎃🎃🎃🎃
Did you know that this famous Italian dish was served on the court of Gonzaga family? It is said that they preferred simple food from their area instead of usual poultry that was consumed elsewhere. Cibo a chilometro zero, as we would say today !
☛ read more to find ingredients and instructions for making this glorious first course Italian dish.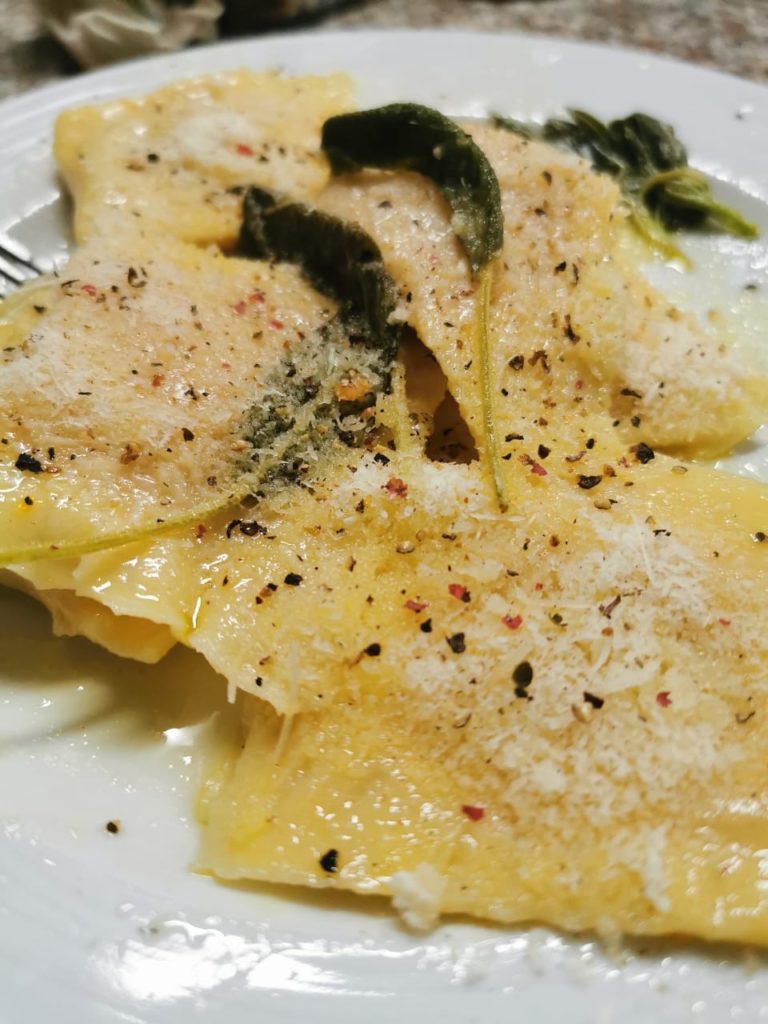 You will need:
for dough: flour and eggs
for filling: pumpkin, mostarda, egg, amaretti, grana padano cheese, nutmeg, salt.
for seasoning: butter and sage
We have been following the receipt from GialloZafferano! Buon appetito!