Posted by admin on October 3, 2014 in Uncategorized |
∞
Another projection of Italian movie for all Italian and non Italian speakers.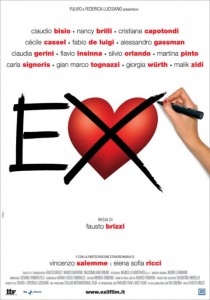 Do we ever get rid of our EX ?
The great cast of this movie (Claudio Bisio, Silvio Orlando, Cristiana Capotondi, Fabio De Luigi, Alessandro Gassman, Claudia Gerini, Flavio Insinna, Nancy Brilli, Elena Sofia Ricci )  will tell us their stories!
for more : Ambasciata Italiana a Cipro