Posted by admin on November 19, 2018 in Uncategorized |
∞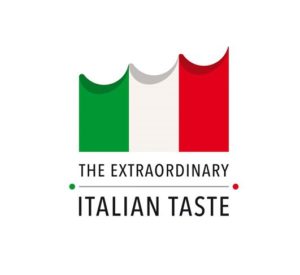 Many lovely happenings in Limassol during the Week of Italian Cuisine Worldwide in Cyprus! Some of them are organised in Limassol: Caprice Restaurant at Londa Hotel, La Boca – Columbia Plaza, Ristorante Da Franco, Ousia Lounge Café Restaurant, Phiale Wines, Vivaldi by Mavrommatis at Four Seasons Hotel, 2GO Concept Store!        Join ItalianCyprus!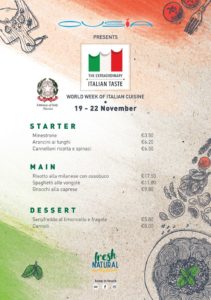 From 19 – 22 November 2018, Ousia will be presenting "An Extraordinary Taste of Italian Cuisine"!
A very  special menu is waiting for you!
Book on: 25109040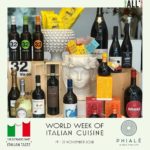 In Phiale Wines, from the 19th until the 25th of November explore great selection of Italian wines and food products! More surprises in store! Salute a tutti! ?
2GO is inviting you  to enjoy the Extraordinary Italian Taste!