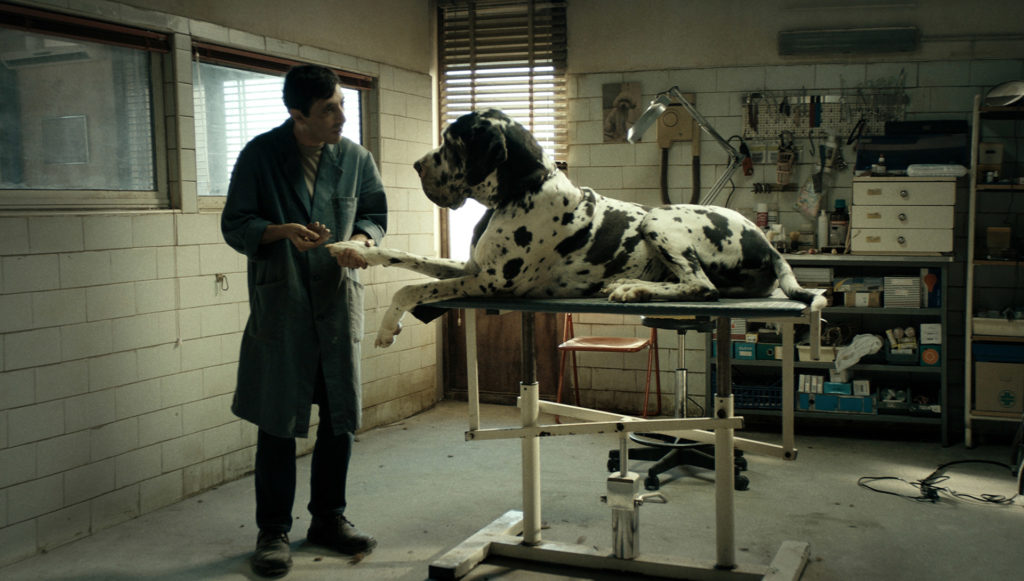 Dogman di Matteo Garrone will be screened during the Cyprus Film Festival 2019, in Rialto ( 15/4) in Limassol and Zena ( 13/4) in Nicosia. Both screening starts at 20:00
In a seaside village on the outskirts of an Italian city, where the only law seems to be survival of the fittest, Marcello is a slight, mild-mannered man who divides his days between working at his modest dog grooming salon, caring for his daughter Alida, and being coerced into the petty criminal schemes of the local bully Simoncino, an ex-boxer who terrorizes the neighbourhood. When Simoncino's abuse finally brings Marcello to a breaking point, he decides to stand up for his own dignity through an act of vengeance, with unintended consequences.
103', 2018, Italy, France
Awards
Best Actor and Palm Dog Award- Cannes Film Festival, 2018.
Palme D'Or Nominee – Cannes Film Festival, 2018.
Nominated for Best Film Not in the English Language – BAFTA Awards, 2019.
Capri Actor Award and Capri European Film Award – Capri, Hollywood, 2018.
European Costume Designer, European Hair & Makeup Artist and European Actor Awards – European Film Awards, 2018.
Best Actor Award – Palm Springs International Film Festival, 2019.
Best Editing, Best Film, Best Director, Best Production Design, Best Sound, Best Actor, Best Producer and Best Casting Director Awards – Italian National Syndicate of Film Journalists, 2018.