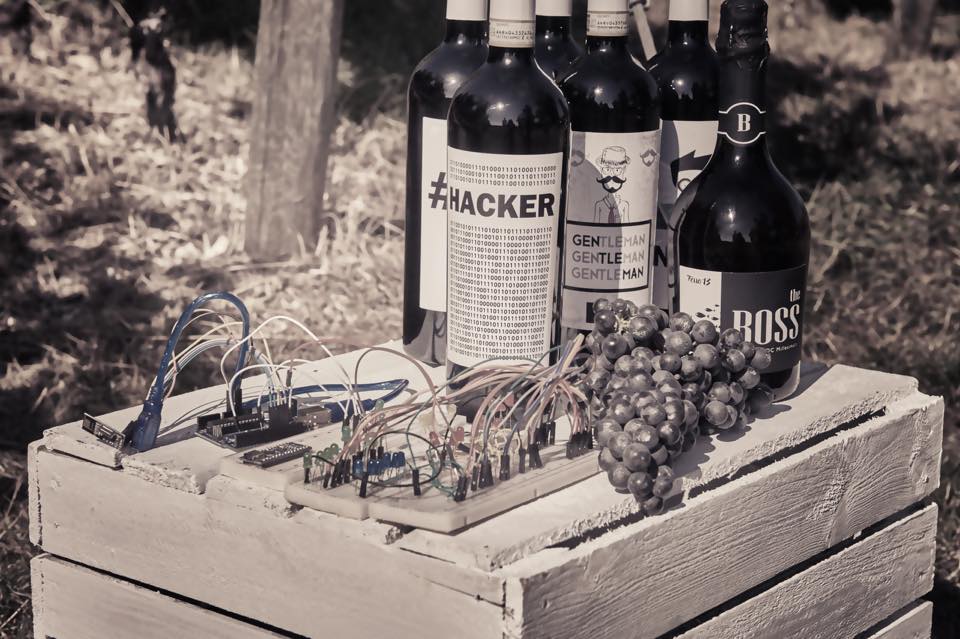 Italian Wine Tasting with Ferro 13 Wines At Vinylio Wine Etc at 23/5 Pairing with Italian delicatessen ??✨????? Italian Cyprus will be there, and you?
PINOT GRIGIO DOC DELLE VENEZIE

NEGROAMARO PUGLIA IGT

SAUVIGNON VARIETALE ITALIA

SANGIOVESE TOSCANA IGT

PINOT GRIGIO DOC DELLE VENEZIE
Five young partners coming from five different regions and wine excellences; a wine representing the alter ego of any of them; a graphic concept, son of the newest generations. There are the characteristic elements of the winery Ferro 13, born in April 2015 from a great passion for good wine and the desire to create a quality product both for the best experts and for neophytes. We have interviewed Gabriele Stringa, his wine is the Negroamaro from Apulia and he is the hipster of the group, but Ferro 13 is also the hacker Federico Migliorini, Sangiovese of Tuscany; the Nerd Alberto Buratto, Nero d'Avola of Sicily; the hashtag Alberto Zampini, Sauvignon from Veneto; the gentleman Marco Bernabei, Pinot Nero of Oltrepò in Pavia. The goal of Ferro 13, as Gabriele Stringa tells us, is to "change the perception of wine starting also from the look and communication of etiquettes". The evident recalls to a 2.0 language are the mean to "make wine become – he keeps telling – a valid alternative also for the youngsters, without forgetting to cure the qualitative process of production" typical of the tradition of the oldest wine cellars. That is why every wine is accompanied by a fun supplementary worksheet where, together with the punctual description of the production of wine go the personality and tastes of the producer through a music and movie suggestion to add to the degustation. A smart idea to connect customers and the image of wine and what it represents; then, equally important, its taste.