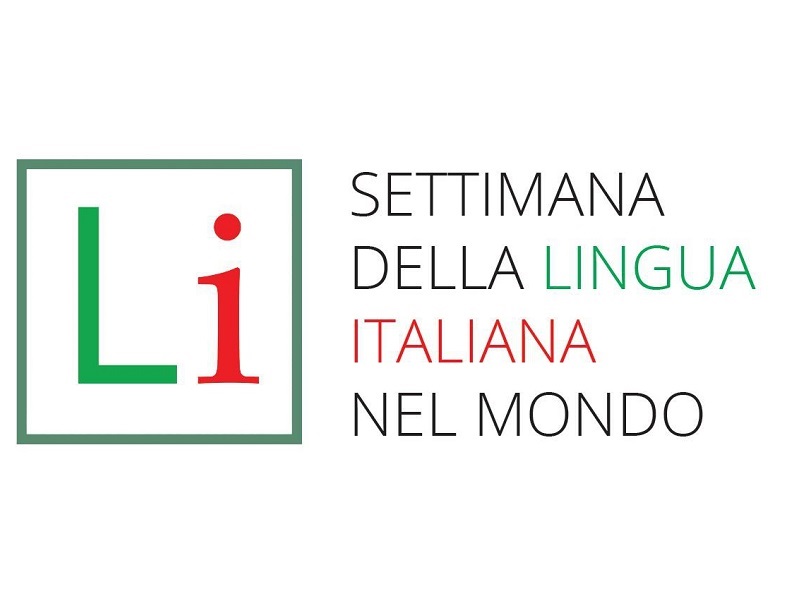 On the occasion of the Week of the Italian Language in the World (21-27 October), the Embassy of Italy in Nicosia, in collaboration with various cultural institutions, suggests a program of events during the month of October aiming at the promotion of knowledge and diffusion of the Italian language and culture. All initiatives are open to the public with free admission.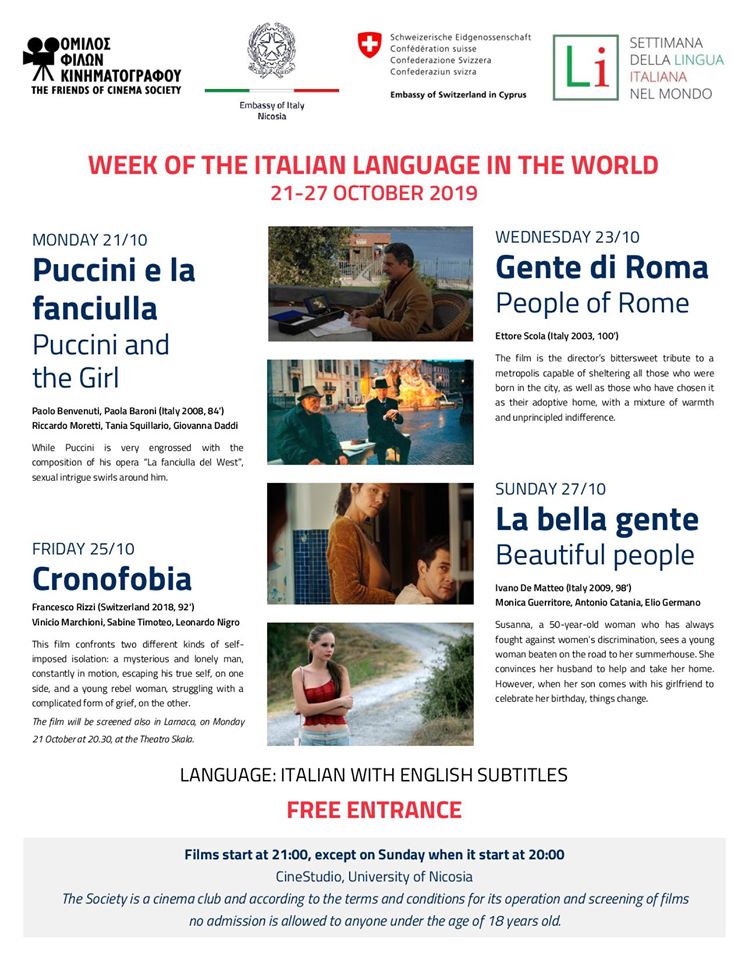 CINEMA
In collaboration with The Friends of Cinema Society and the Embassy of Switzerland, the Embassy of Italy presents the screening of four Italian films with English subtitles. The screenings are scheduled from 21 to 27 October 2019 at the Cine Studio of the University of Nicosia (21/10: "Puccini e la fanciulla" by Paolo Benvenuti (2008), 23/10: "Gente di Roma" by Ettore Scola (2003), 25/10: "Cronofobia" by Francesco Rizzi (2018), 27/10: "La bella gente" by Ivano De Matteo (2009). Inaugural evening on 21 October (Embassy of Italy) and 25 October (Embassy of Switzerland).
The Swiss film "Cronofobia" will be also screened in Larnaca on 21 October at the Theatro Skala, in cooperation with the Famagusta Cinema Society.
LITERATURE
The Cyprus Committee of Società Dante Alighieri Society suggests two book presentations:
On 16 October, "La passione di Vivaldi" by Tommaso Cherubini at 18.30 at the Kyriazis Museum of Medicine in Larnaca in the presence of the author.
On 6 November, "La misura dell'uomo" by Marco Malvaldi at 18.30 at Apothiki in Larnaca. The event coincides with the 500th anniversary of the death of Leonardo Da Vinci.