Here are a few creative, pleasant and funny ways to boost your progress in learning Italian language- Tips and ideas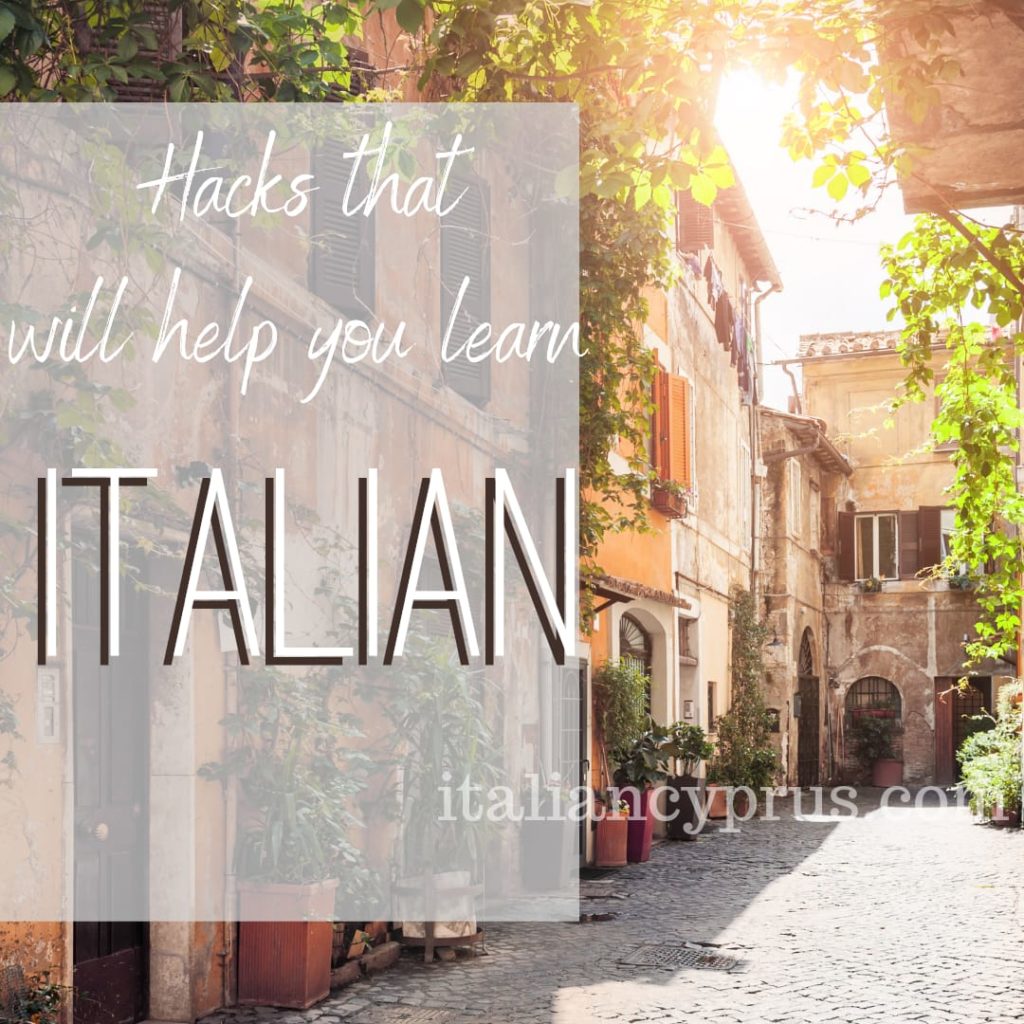 Having fun with the language is key!
Be regular and persistent!
Keep it varied!
Listen Italian news or Italian radio
Watch italian movies (Netflix is great option, here you will find some titles: Italian with movies)
Eat in Italian restaurants!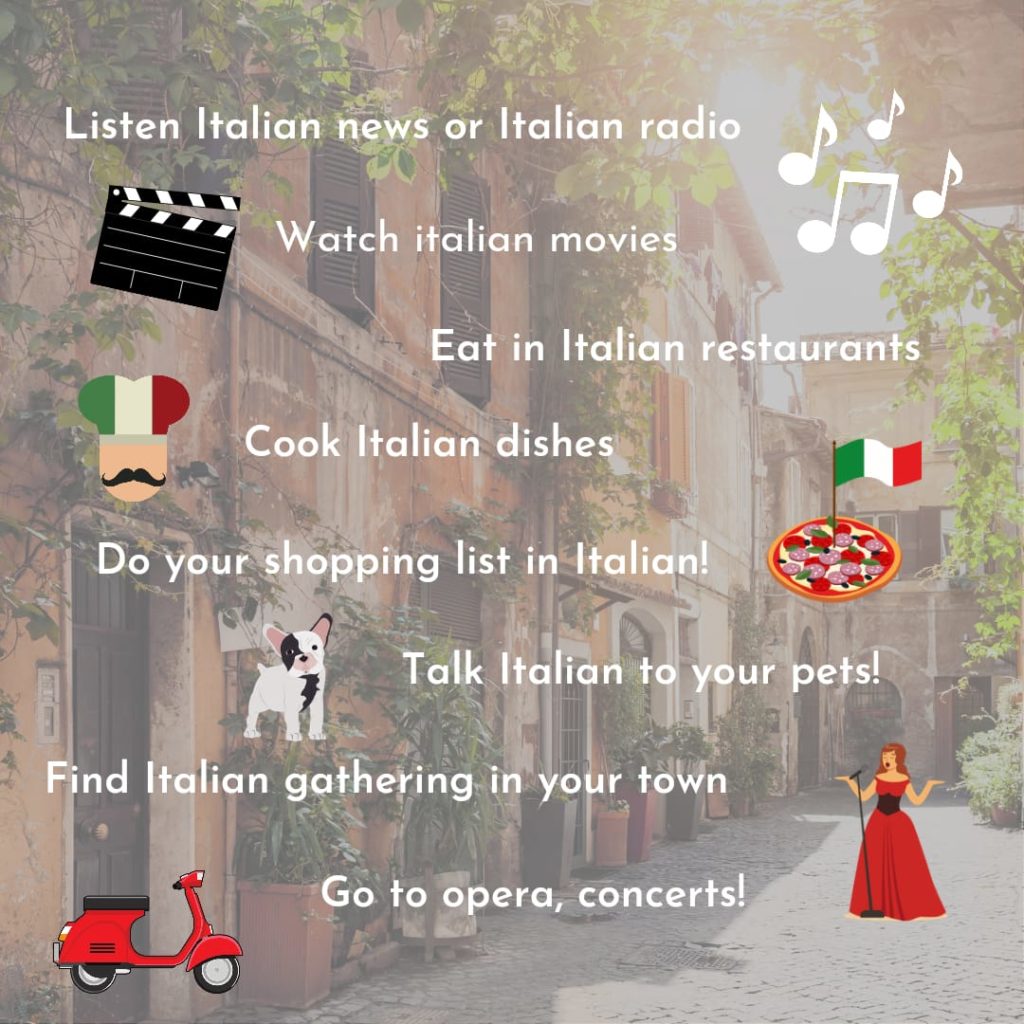 Cook Italian dishes!
Do your shopping list in Italian!
Find Italian gathering in your town!
Go to opera, concerts!
Become familiar with Italian wines and food products, read labels!
Talk Italian to your pets! They wont complain
Don't be a language loner, language is a tool of communication, so enroll in an Italian class!
Stay positive and don't give up! Practice regularly, language acquisition is cumulative.
And the master tip:
Fall in love and travel to Italy!