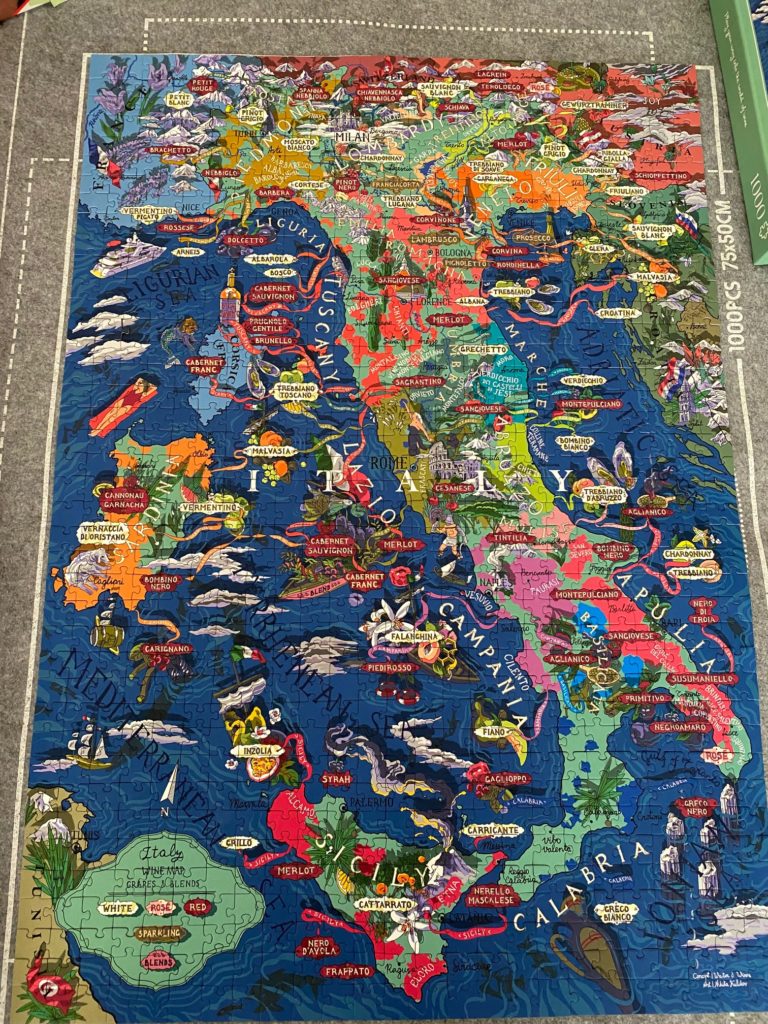 Italy wine map, puzzle and fun!
We had amazing time trying to solve this puzzle and meantime travel and enjoy each one of twenty Italian regions, their uniqueness and amazing wines!
We learned about some new grapes, reminded ourselves with great "nostalgia" of great wines we tried in Italy and made a promise to continue exploring the rich "vinocultura italiana"!