Posted by admin on June 6, 2022 in
Uncategorized
with Comments closed
|
∞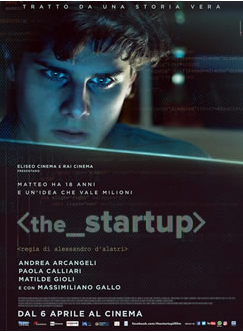 Tomorrow, 7th of June, starts the European Film Festival, which will last until the 1st of July in Eleftheria Square, in Nicosia.
The Festival is organised within the framework of the French Presidency of the Council of the European Union 2022 (PFUE) and of the EUNIC network.
The screening of the Italian movie "The Startup" (2017, by Alessandro D'Alatri), will take place on the 16th of June at 9 pm.
Free Entrance.
All movies available here
https://tinyurl.com/4wy86k4x