Posted by admin on August 20, 2018 in Uncategorized |
∞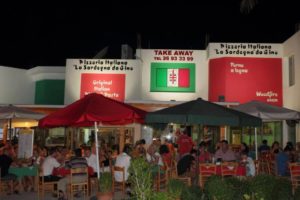 Pizza, pasta, risotto, insalate, antipasti…..Se ti piace la cucina italiana sei nel posto giusto!!
And it is true – Italian Cyprus highly recommends this Italian pizzeria and all food from the menu done by Gino, the owner, coming from the island of Sardegna.
Tucked just after Mall of Cyprus, the true lovers of Italian cuisine can find some authentic tastes. Whether you are in the mood for pizza or pasta, surely you will leave this place with full stomach ( and some take away, as well) and with a big wish to come back again very soon! Our advice is to add some home made tiramisù or a glass of cold limoncello, and like that complete your small Italian feast!
Adress: Apostolou Pavlou 70, 
Káto Páfos, Paphos, Cyprus
  26 933399